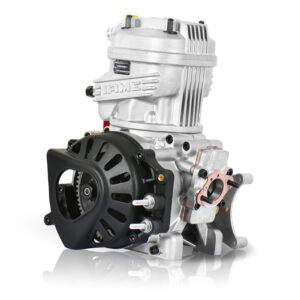 2021 X30 Updates: Gearup & State Championship
Heading into the 2021 season we had hoped to keep rules consistent and easy, especially with so many variables in our daily lives. However with the F-Series being a part of a bigger community this approach is not always possible. With that being said we have decided to allow both x30 rules sets for Formula Junior, Formula Tag and Masters.
From our initial research the new exhaust could have an effect on performance depending on class, while the airbox will be nominal. The ignition and main bearing changes are being upgraded for reliability purposes without any performance gain or losses. Knowing these facts, the new or old ignition and main bearing will be allowed in the earlier rule set without any rule adjustments. Using the upgraded exhaust and airbox will be deemed the newer rule set and could be subject to small or large rule and or weight adjustment, as of 1/25/2021 the starting point will be inline with the old rule set.
Our approach to this is very difficult compared to other programs that only allow one single engine and we would hope you understand our approach so we can provide every racer a fair and equal program. Testing will begin as soon as possible and we hope to give more clarity to the new equipment.  

    
1. New Exhaust System………SUBJECT TO MODIFICATIONS OF THE RULES
2. Ignition System ……ALLOWED FOR COMPETITION AS AN OPTION IN EITHER RULE CONFIGURATION
3. New Airbox…………..SUBJECT TO MODIFICATIONS OF THE RULES
4. New Roller Main Bearing……….ALLOWED FOR COMPETITION AS AN OPTION IN EITHER RULE CONFIGURATION